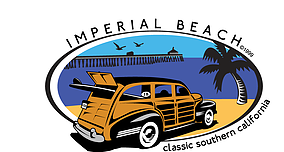 City Council Meeting – City of Imperial Beach
by City of Imperial Beach
42 people viewed this event.
The City Council consists of a Mayor and four Councilmembers; each serving four year terms and elected from the city at large. Council and Mayor elections are non-partisan and are held in November of even numbered years. The City Council also acts as the Planning Commission, Imperial Beach Redevelopment Agency Successor Agency, Financing Authority, Housing Authority and Personnel Board.
The Mayor and City Councilmembers are elected officers identified in Government Code Section 87200 and file statements of economic interests with the City Clerk's office. Copies of the statements of economic interests filed by the above elected officers may be obtained by visiting the offices of the Fair Political Practices Commission (FPPC) or the City Clerk. The physical address of the FPPC is 1102 Q Street, Suite 3000, Sacramento, California 95811. The physical address of the City Clerk's office is 825 Imperial Beach Blvd., Imperial Beach, California 91932. The statements of economic interests for some state and local government agency elected officers may be available in electronic format on the FPPC's website at www.fppc.ca.gov. (Pursuant to AB 1509)
The Council follows a regular order of business as provided by an agenda for each meeting. This agenda is available for public inspection at City Hall prior to each meeting. Persons wishing to address the Council on a subject not on the agenda may complete and submit to the City Clerk a Request to Speak form and speak under Public Comment. Those interested in speaking on any item on the agenda may fill out and submit a Request to Speak form.
Meeting Date: First and third Wednesdays of every month
Time: 5:00 p.m.
Location: Council Chambers, 825 Imperial Beach Blvd., Imperial Beach  91932