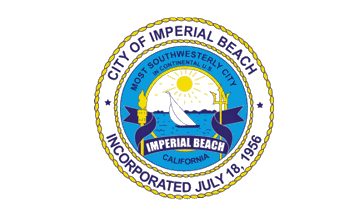 Imperial Beach City Council Meeting
by City of Imperial Beach
66 people viewed this event.
City Council meetings are the 1st and 3rd Wednesday of each month at 6:00 p.m.
Public Comments: Members of the public can participate in-person at the City Council meeting to provide public comments. Members of the public who wish to watch City Council meetings, are encouraged to stream from the City website at https://www.imperialbeachca.gov/council_meetings. In lieu of in-person attendance, members of the public can submit their comments on specific agenda items via email at comments@imperialbeachca.gov. Comments will be accepted prior to the City Council meeting and up until the time that the Mayor announces that public comment is closed for each particular agenda item. A recess may be called to allow City Staff time to retrieve the correspondence. Please note in your email subject line the item on the agenda that you wish to comment on and please specify if you would like the written comment to be read aloud or just to be entered into the record. Please note that if you request the comment to be read aloud during the meeting, it will be limited to three (3) minutes so that business can be efficiently completed at the meeting.
Providing Oral Comments During the Meeting: To provide oral public comments during the meeting, please attend in person.
Thank you for your participation and if you have any questions, please contact the City Clerk at (619) 423-8616.
The Imperial Beach City Council welcomes you and encourages your continued interest and involvement in the City's decision-making process.